Rubber
Compression

Molding

The first rubber molding process, rubber compression molding, is ideal for low to medium volume production of rubber products. Compression molding is a widely used economical production method for low volume production of medium to large parts.  It is the best rubber molding process for materials with a high cost and applications that demand extreme hardness.

Rubber compression molding can produce a diverse range of precision rubber molded components and the affordable production of large, intricate products. It is often used to produce environmental seal products such as rubber o-rings, seals and gaskets.
The Rubber Compression Molding Process
The rubber compression molding process uses a preformed piece of uncured rubber that is placed in an open mold cavity. The mold is preheated to an elevated temperature.  As the mold closes in the press, the material is compressed and flows to fill the rubber mold cavity.
The combination of elevated temperatures and high-pressure activates the vulcanization process and curing of the rubber compound. Once an optimal cure is reached, the part hardens and cools then the mold is opened and final part removed.  The next rubber preform is inserted into the mold and the cycle repeats.
The basic compression mold is usually a two-piece construction consisting of a top and bottom plate. Half of the part cavity is usually cut into each plate of the mold.  A trim area is created by grooves cut around each cavity which allows the excess rubber to flow out of the cavity. Compression molds are typically secured between heated press platens.  The molded parts require trimming to remove the groove overflow.  An additional bake cycle may be required for partially cured parts.
Materials
Qualiform molds both natural rubber and synthetic rubber which include:
Butyl
Colored Compounds
EPDM
Natural Rubber
Neoprene
Nitrile
SBR
Silicone
Viton™
Fiber Molding
Advantages of Rubber Compression Molding
Rubber Compression Molding offers advantages over other methods by providing:
Tooling savings
Short setup time (saves on short production runs)
The capacity to process stiff, high durometer materials
Ideal for large parts that require a long cure time
Maximized cavity count
Ideal for low volume part requirements
Ability to process most elastomers and cure systems
Disadvantages of Compression Molding
Longer cycle times
Mid-range precision and consistency
Labor intensive
Applications of compression molding range from simple o-rings to complex large high durometer rubber products.
Our Molding Capabilities
Qualiform Custom Rubber Molding creates quality custom rubber compression molding, custom transfer molding, custom rubber injection molding and rubber to metal bonding with the highest standards in customer service.
Our technical staff is available to answer any questions call (330) 336-6777, or submit a question through our Contact Form or Send Us a PDF.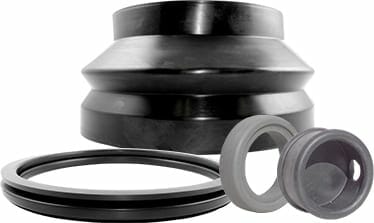 Our technical staff is ready to assist you with all your custom rubber compression molding needs.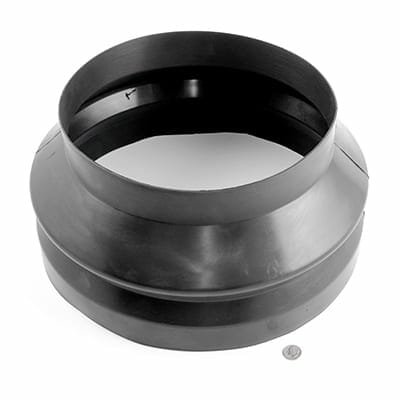 Viton rubber seal product.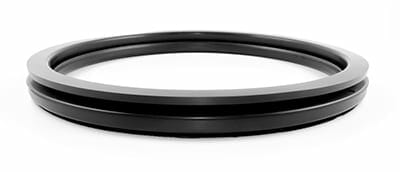 EPDM seal created for commercial washing machine use.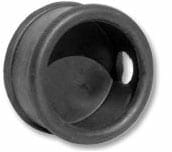 Compression molded air gauge guard.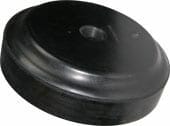 SBR natural rubber molded in a bumper for suspension application.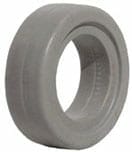 Rubber tires customized for hospital bed use.