The Custom Butyl Molding Experts
Molded Butyl Rubber
Molded Butyl rubber is often used for outdoor applications because of its excellent weather and abrasion resistance. Also recommended for its ability to resist gases, inorganic acids and alkalis. Butyl is a non-pliable polymer/elastomer.
Butyl processed via rubber molding has excellent sealing properties and is a suitable choice for the manufacture of seals for chemical condensers. It is widely used in the electronics industry.
Good sealing properties
Resistant to electrolyte solvents
Low compression set
Materials
Our Molding Capabilities
Qualiform Custom Rubber Molding creates quality custom rubber compression molding, custom transfer molding, custom rubber injection molding and rubber to metal bonding with the highest standards in customer service.
Our Specialties
Molded butyl rubber molding, compression molding, transfer molding, injection molding, rubber to metal bonding, rubber parts manufacturer, rubber products manufacturer, compression molded, transfer molded, injection molded.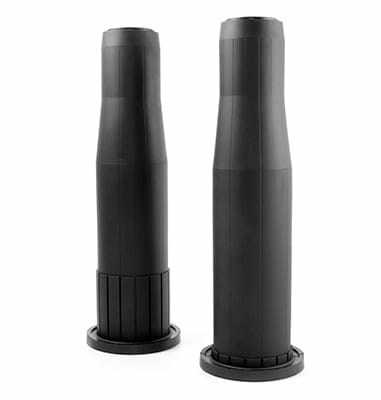 Our technical staff is ready to assist you with all your custom rubber Butyl molding needs.