The Custom EPDM Molding Experts
Molded EPDM Rubber
Molded EPDM rubber is ideal for outdoor applications because of its ability to resist harsh weather conditions. Also recommended for its ability to stabilize color and resist heat. EPDM is an economical choice because it offers the advantages of neoprene, at a lower cost. EPDM is widely used in the automotive industry because it is ozone resistant, temperature resistant and has an attractive appearance.
We do not recommend the use of EPDM for applications that involve petroleum derivatives. Mineral oils and solvents can cause an adverse reaction when used with EPDM. EPDM is also not recommended as an electrical insulator.
Materials
Our Molding Capabilities
Qualiform Custom Rubber Molding creates quality custom rubber compression molding, custom transfer molding, custom rubber injection molding and rubber to metal bonding with the highest standards in customer service.
Our Specialties
EPDM rubber molding, compression molding, transfer molding, injection molding, rubber to metal bonding, rubber parts manufacturer, rubber products manufacturer, compression molded, transfer molded, injection molded.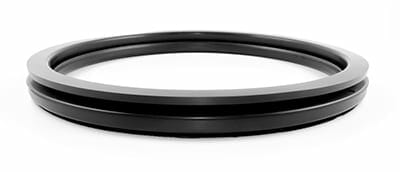 Our technical staff is ready to assist you with all your custom rubber EDPM molding needs.