THE EXPERT RUBBER PRODUCTS DISTRIBUTOR
Rubber Products Distributors
Qualiform is among the best rubber products distributors and offers quality custom rubber compression molding, custom transfer molding, custom rubber injection molding, and rubber to metal bonding.
We provide high quality products and reliable customer service. Our more than 130 years of combined experience in the industry ensures we give you expert service and the best quality options each and every time.
Our loyal customers, time and time again, are happy with the reliable service we provide. We take the time to understand what our customers want and we ask meaningful questions that help us meet your needs.
What are you looking for in a quality rubber product?
Is uniformity important?
Do quality materials make a difference in your product?
Should we take a creative approach?
Is great value your number one priority?
It doesn't matter how you answer any of these questions – we've got you covered!
Rubber Products Distributors: Professionals Making High Quality Products
Our goal is to provide the best possible product in every single case for each and every customer.
Our years of experience make it easier for us to provide the best design advice, and we do all we can to make sure manufacturing is consistent. You receive a high-quality product every time from us.
We have the technology and knowledge it takes to create products in any color you need. We understand the importance of consistency and we do all we can to make sure your end product is exactly what you need.
Rising above the Competition
We understand we are not the only rubber company out there. Our goal is to help make your choice easy. Our effective quality assurance program makes it possible for us to evaluate every part of our process, which means we guarantee your products are consistent and high quality from start to finish.
Our prices are reasonable and we make sure your project is in the hands of our experienced and knowledgeable staff. Our number one promise is our commitment to you and your product.
We take pride in our customer service. We don't consider a project a success unless you, the customer, is happy with the final product and willing to bring your business back to us. You play a vital role in our success, and we want to offer courteous service and show our appreciation.
To learn more about Qualiform or to speak with us about what your business needs, contact us today for more information or to schedule a consultation.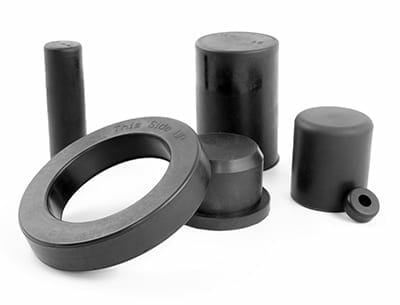 Our technical staff is ready to assist you with all your custom rubber molding needs.