The Custom Colored Rubber Molding Experts
Qualiform is a leading rubber products manufacturer for colored rubber molding. Our colored rubber molding services ensure your colored part is consistent. Color rubber products are molded from various colored elastomers. Whether the need is to differentiate, improve consumer appeal, distinguish similar components, or highlight safety, Qualiform can ensure your colored part is consistent.
With a commitment to pursuing the best technology and resources in the industry, Qualiform engineers have the capability to produce colored rubber with brilliant color quality and consistency at a competitive price. Qualiform's staff work with clients to develop compounds to best meet production needs. Customized colors are available, and we provide custom mixing of the following elastomers:
Nitrile
Viton
Neoprene
Butyl
SBR
Natural Rubber
Silicone
Four Reason to Consider Colored Products
Distinguish similar parts
Reinforce brand identity
Safety
Assembly verification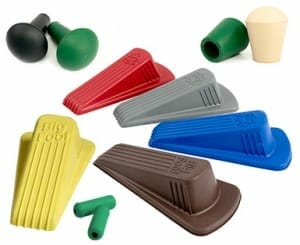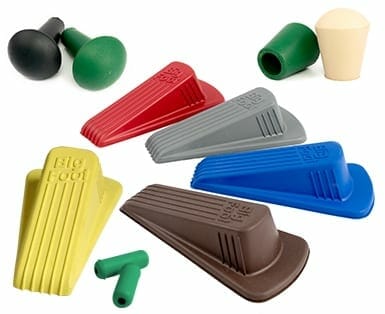 High-Quality Colored Materials
Choosing the most effective colored rubber materials for your project can be a difficult process. Not only are there many different rubber materials to choose from, but most of these materials have overlapping features. Therefore, clear answers during the initial design phase are uncommon.
However, working with a reputable can simplify the process and eliminate any confusion. Qualiform has the necessary knowledge and experience to analyze your project and offer accurate material and color recommendations.
Colored Rubber Molding Materials
Qualiform Rubber Molding Proprietary Blend
Qualiform also offers a proprietary blend with reinforcing fibers. This blend increases wear resistance, durometer, abrasion resistance, toughness and performance properties by implementing reinforcing fibers into the materials.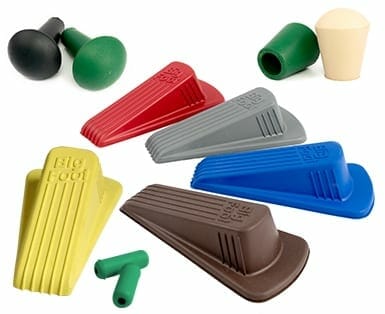 Colored rubber molding can be used to reinforce brand identity, promote safety, simplify assembly, and help distinguish between parts.