The Custom Nitrile Molding Experts
Chemical Designation: Butadiene Acrylonitrile (NBR)
We recommend nitrile rubber molding when oil resistance is required. It is resistant to mineral, vegetable and petroleum oils, solvents and hydraulic fluid. It is able to resist heat and exhibits good resilience and abrasion resistance, as well as low permanent set. Nitrile is a resilient and stretchable polymer/ elastomers.
Do not use Nitrile for applications where oil resistance is not a major concern because of its cost. It demonstrates a poor resistance to acetone, ketones, hydrocarbons and the ozone.
Materials
Our Molding Capabilities
Qualiform Custom Rubber Molding creates quality custom rubber compression molding, custom transfer molding, custom rubber injection molding and rubber to metal bonding with the highest standards in customer service.
Our Specialties
Nitrile rubber molding, compression molding, transfer molding, injection molding, rubber to metal bonding, rubber parts manufacturer, rubber products manufacturer, compression molded, transfer molded, injection molded.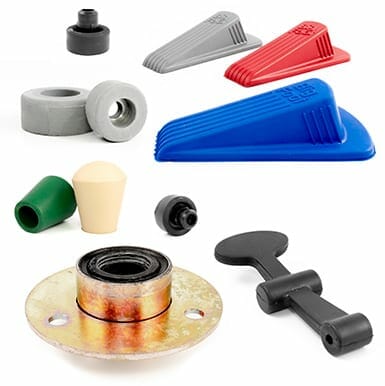 Due to the nitrile within the polymer, this form of synthetic rubber molding excels at resistance to oil, fuel, and other chemicals while maintaining flexibility.