Chemical Designation: Natural Polyisoprene (NR)
Molded natural rubber is best used in applications that require high pliability, tensile strength and tear resistance. A good choice for applications where product exposure includes acids, organic salts and alkalis. In addition, Natural Rubber is soft and has good flexing characteristics at low temperatures. It is wear resistant and non-toxic.
Do not use Natural Rubber for outdoor applications where resistance to sunlight, oxygen or heat aging is an issue. Do not use this product for applications that involve petroleum derivatives or exposure to chemicals.
Good sealing properties
Resistant to electrolyte solvents
Low compression set
Materials
Our Molding Capabilities
Qualiform Custom Rubber Molding creates quality custom rubber compression molding, custom transfer molding, custom rubber injection molding and rubber to metal bonding with the highest standards in customer service.
Our Specialties
Natural rubber molding, compression molding, transfer molding, injection molding, rubber to metal bonding, rubber parts manufacturer, rubber products manufacturer, compression molded, transfer molded, injection molded.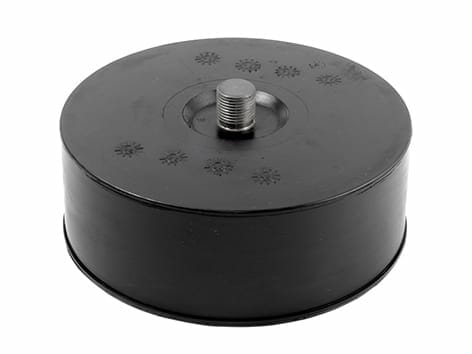 Our technical staff is ready to assist you with all your custom rubber molding needs.