The Custom
Colored Rubber

Molding Experts
Full Service Rubber Parts Manufacturer
Qualiform, LLC is a rubber molding manufacturer of Colored Rubber products for various purposes using colored elastomers. Whether the need is to differentiate, improve consumer appeal, distinguish similar components or highlight safety, Qualiform can ensure your colored part is consistent. With a commitment to pursuing the best technology and resources in the industry, Qualiform engineers have the capability to produce Colored Rubber with brilliant color quality and consistency at a competitive price. Qualiform's staff work with clients to develop compounds to best meet production needs. Customized colors are available, and we provide custom mixing of the following elastomers:
EPDM
Nitrile
Viton
Neoprene
Butyl
SBR
Natural Rubber
Silicone
Services We Provide
Custom Rubber Molding Experts
Qualiform Custom Rubber Molding creates quality custom rubber compression molding, custom transfer molding, custom rubber injection molding and rubber to metal bonding with the highest standards in customer service.
Our Specialties
Colored rubber products, compression molding, transfer molding, injection molding, rubber to metal bonding, rubber parts manufacturer, rubber products manufacturer, compression molded, transfer molded, injection molded.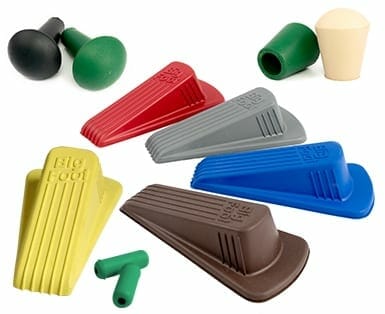 Colored rubber molding can be used to reinforce brand identity, promote safety, simplify assembly, and help distinguish between parts.